See You In 2017!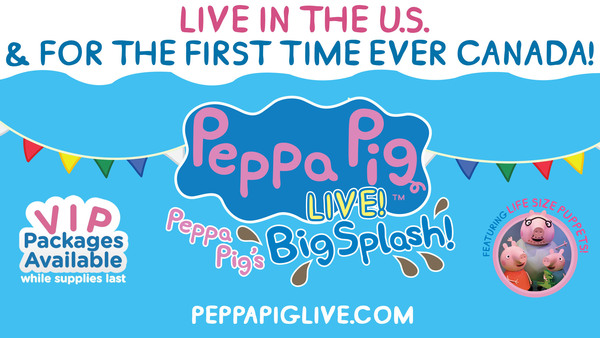 Peppa Pig and George had SO MUCH FUN visiting their friends all over the US this year!

Didn't get a chance to see Peppa Pig's Big Splash Live? Have no fear, we'll be back next year and we're even going to visit our friends in Canada for the first time ever! Yippee!

Tickets & VIP packages are now available to purchase for the SPRING 2017 TOUR: http://www.peppapigliveus.com/.