NEW TOUR – PEPPA PIG'S SURPRISE!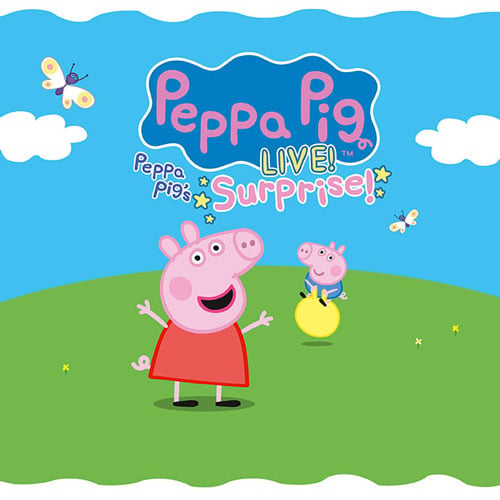 Surprise, Peppa Pig fans! A brand new, live stage show is on the way this Fall. Mummy Pig and Daddy Pig have got a surprise for Peppa Pig and George - they can't guess what it is, can you?

The Facebook Presale starts today at 12 Noon!
Password: PEPPALIVE

Peppa Pig Surprise Party Passes are available HERE.

'Peppa Pig's Surprise' will visit more than 60+ cities across North America, find your show HERE.