LABOR DAY DEALS!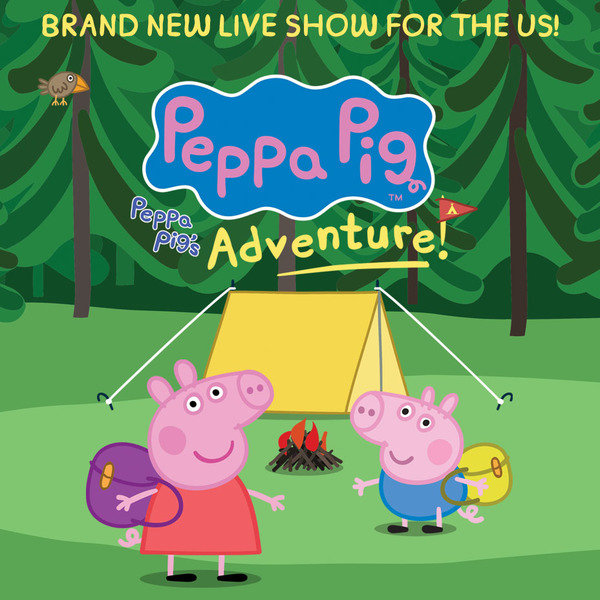 #PeppaPigLive is celebrating Labor Day Weekend with special discount ticket offers to your favorite shows!
09/6/2019 - Worcester, MA @ The Hanover Theater
09/7/2019 - Providence, RI @ Veteran's Memorial Auditorium
09/8/2019 - Wallingford, CT @ Toyota Presents the Oakdale Theatre
09/10/2019 - Buffalo, NY @ The Center for the Arts
09/14/2019 - Lowell, MA @ Lowell Memorial Auditorium
09/18/2019 - Syracuse, NY @ The Oncenter Crouse Hinds Theater
09/19/2019 - Red Bank, NJ @ Count Basie Theatre
09/28/2019 - Washington, DC @ Warner Theatre
10/24/2019 - Sugar Land, TX @ Smart Financial Centre at Sugar Land
10/25/2019 - Cedar Park, TX @ H-E-B Center
11/12/2019 - Anaheim, CA @ City National Grove of Anaheim
Come join Peppa on an exciting camping trip to the woods with George and her school friends, including Pedro Pony, Suzy Sheep and Gerald Giraffe. With lunchboxes packed and Daddy Pig driving the bus, Peppa and friends are excited about their outdoor adventure, full of singing, dancing, games and surprises!
While supplies last.